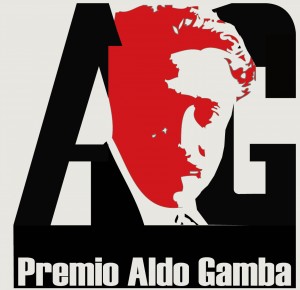 THE "ALDO GAMBA" BIENNIAL AWARD
Through the establishment of the "Aldo Gamba" Biennial Award the town of Acqualagna has sought to promote the territory and pay homage to the sculptor Aldo Gamba born in Acqualagna in 1881 and killed by German soldiers along the via Flaminia in 1944. Among the numerous works of sculptor the most important was the monument in Havanna in honour of Maximo Gòmez y Bàez (1876-1905) the glorious key player in the war of independence in Cuba.
The award aims at promoting collaboration among regional and provincial institutions, trade associations, research and planning institutions in the sector of environmental urban planning with designers and artists of contemporary art, in order to stimulate the creation of a shared network with regards to identity and quality to be able to compete in the productive and cultural arena.
The "Aldo Gamba" award is included in the Designer Stone and Ecodesign of Acqualagna. The award seeks to mark the beginning of a process of growth and comparison among several planning levels and promotes the creativity of artisan workshops in Acqualagna and, beginning from the historical traditions of working the pink stone from the quarries of the Furlo, is able to construct an identity and style as an added value for the whole of the territory.
The aim of the Biennial "Aldo Gamba" award is to raise quality and unity through an understanding of the naturalist identity of the area and historical-environmental products using the stone as "genius loci". Our project intends to overcome a widespread standardisation and propose planning of design on the basis of the numerical control machines, thereby optimising quality and abandoning the ambiguity of applied art, of the "Made in Italy" concept which must be surpassed by the "Italian style" to attain a formal style of stone products which are recognisable as identifiers of the place. A place which is becoming a producer of sustainable culture in harmony with nature and urban and environmental architecture, as a creative capacity in Acqualagna, as "an outpost of silence", stone upon stone.
YOU MIGHT ALSO LIKE TO READ: